New Hyatt Place Hotel Expected to Open in 2020
December 18, 2017
The Corey Craig Group (CCG) would like to announce its most ambitious project to date; a 120-room Hyatt Place hotel development. The location for this new select service project will be at the corner of Main and Highfield streets, across from the new Events Centre on land that was purchased via a public RFP (Request for Proposal) process through the City of Moncton. At Monday's City council meeting the sale was approved. Craig O'Neill, President & CEO of CCG said, "our team has spent the past two years getting ready for the RFP process and now that we are approved there will be lots of new and exciting work to do." "The Hyatt Place brand aligns with our goals of bringing a high quality hotel to our City that will complement the new Events Centre."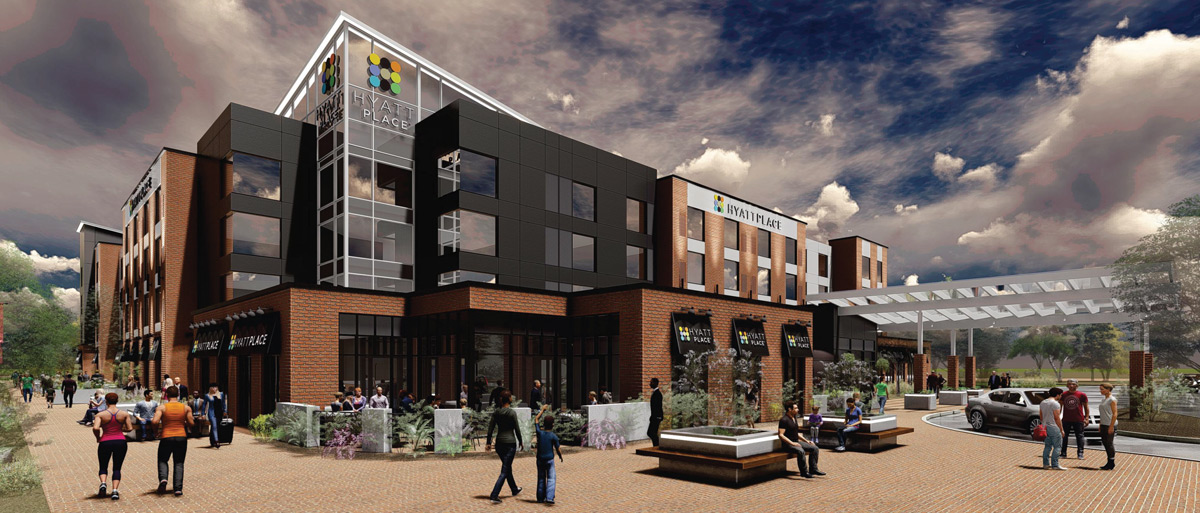 The hotel will have 142 parking spots, 3,500 sq ft of meeting space, 1,500 sq ft of retail space, breakfast bar and lounge, pool and fitness area and 5,000 sq ft for a branded restaurant which will be announced at a later date.
Construction will commence in the spring of 2018 with an anticipated opening date of early 2020. Rice Contracting Ltd. of Moncton will be the builder with Architects Four Limited providing the plan and design work.
This project is expected to provide 232 direct jobs and 97 support jobs during the construction phase and operationally the hotel and restaurant will provide 100 new jobs for the Greater Moncton area.
About Hyatt Place
Hyatt Place, a brand of Hyatt Hotels Corporation, combines style, innovation and 24/7 convenience to create a seamless stay with modern comforts. There are more than 285 Hyatt Place locations in Australia, Armenia, Brazil, Canada, Chile, China, Costa Rica, Honduras, India, Mexico, Morocco, Nicaragua, Panama, Puerto Rico, Thailand, The Netherlands, United Arab Emirates, United Kingdom, and the United States. For more information, please visit hyattplace.com. Join the conversation on Facebook and Instagram, and tag photos with #HyattPlace and #WhySettle.